Upholstery Furniture Los Angeles California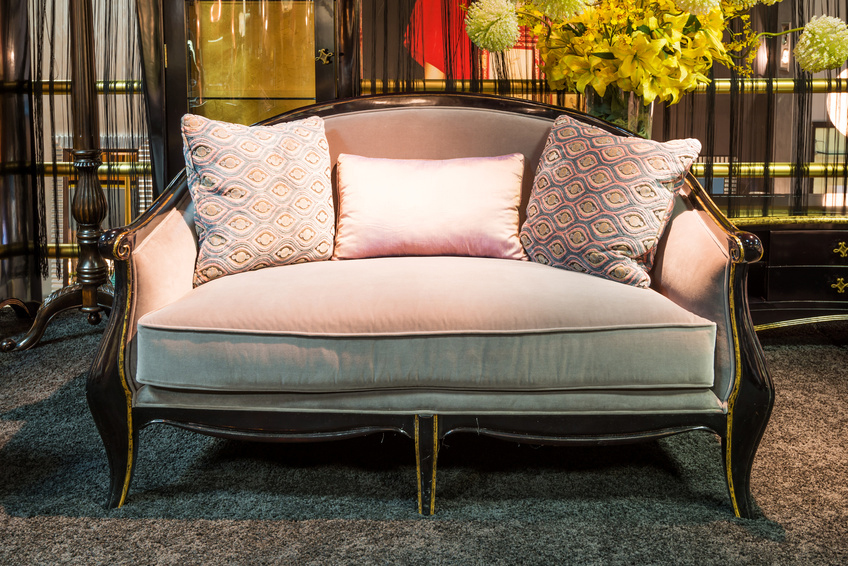 Los Angeles upholstery service, the leading upholsterers in the Los Angeles upholstery industry, have over 25 years of experience serving to the specials clientele with confidentiality and privacy for Los Angeles residents.
Upholstery Los Angeles is provided by ML Upholstery services a premiere of custom residential and commercial furniture restoration. In Los Angeles  we upholster sofas, chairs, sectionals sofas custom made, custom headboards, patio cushions, new sofa cushions for living rooms, outdoor furniture upholstery, etc. ML Upholstery Los Angeles  is the greater upholstery shop in California. ML Upholstery in Los Angeles is the number one upholstery shop in serving proudly upholstery restoration and helping families live better.
The skilled upholsterers at ML Upholstery Los Angeles specialize in the repair and custom new made furniture. Manuel Lopez master upholsterers at  ML Upholstery is familiar with all major furniture brands know in USA and also works will all major providers of upholstery fabrics made in USA. We sell upholstery fabric at retail prices in Los Angeles.
ML Upholstery Los Angeles aims to provide best customer service, high quality, lowest prices, and flexible pick up or  fast delivery  where is possible to customers in Los Angeles, CA.
At Upholstery Los Angeles we understand customer needs. The key to our success is listening customer needs. We ensure buying made quality American materials and upholstery supplies we use.  With over 25 years of combined experience we promise to give you the best quality styles and best upholstered furniture in Los Angeles. As a result we claim that we are the best selection to upholster your furniture. Warranty and full refund will you get if you are not satisfied with our job.
Los Angeles Upholstery is a great service in the furniture interior design and upholstery category in our city. This unique furniture upholstery shop will make the Los Angeles area a great place to work with residents in the area.
Los Angeles Upholstery shop services from old sofa to brand new sofa. Let Manuel Lopez (owner) and his employees help to restore your beloved furniture. You may bring any furniture such us: sectional sofa, cushions, couches, single sofas, love seats, chairs, patio cushions, outdoor furniture, restaurant booths, or any other furniture.
Why hire ML Upholstery Los Angeles Upholstery Shop
Go to ML Upholstery for any furniture upholstery project.  From commercial to residential upholstery services in Los Angeles, CA, because we considered the best local upholstery shop near you area.  Ok, Thing about saving your time, saving money to your pocket, get American new upholstery fabric (made in USA), long warranty, full refund for damages,  25 years of experience, free estimate and delivery to your location, and great customer service.
All services are added when you hire ML Upholstery in Los Angeles. We go to your place or you came to us. Manuel loves to do business with customers in the area. Best rated #1 upholstery shop industry in Los Angeles.
Best Upholstery Shop Rated #1 Online in Los Angeles, California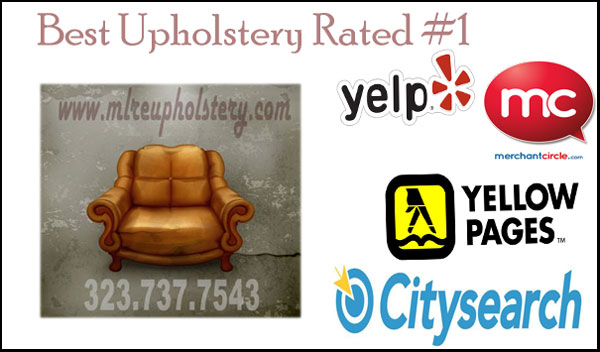 Other Upholstery Services provided by ML Upholstery:
Patio cushions
Sofa Cushions
Outdoor furniture upholstery
Commercial Upholstery
Residential Upholstery