Custom Made Patio Cushions Beverly Hills California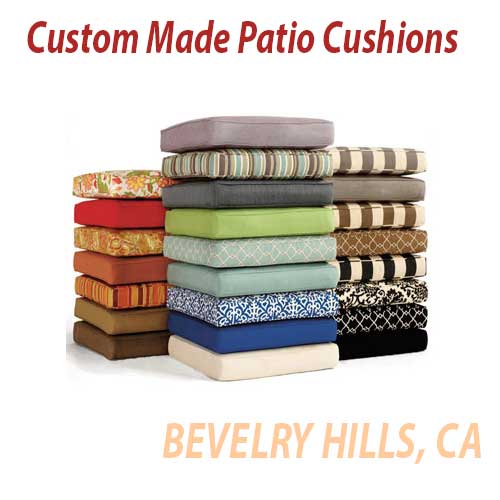 We do custom crafted outdoor patio cushions serving the great city of Beverly Hills, CA.  We are artisans making new custom outdoor patio cushions residential and commercial.
For over 25 years we have being serving patio cushions and general outdoor upholstery to citizens in Beverly Hills.  Free Quote in your location, also you get free pick-up and delivery included in all projects. Call the best artisans in Beverly Hills (323) 706-9552, Manny Lopez will help you with your replacement or new custom made patio cushions.
Outdoor Furniture Upholstery Services in Beverly Hills CA
Custom New Patio Cushions or Replacement
Outdoor Upholstery
Sumbrella Fabrics
Upholstery Repair
New Custom Mad Outdoor Furniture
Free Quote
Free Pick-up
Free Delivery
Call customer service (323) 706-9552 For any project you have in upholstery outdoor. Manuel Lopez ( Owner and CEO)
PATIO CUSHIONS VIDEO BEVERLY HILLS CALIFORNIA